I'm not sure what brought this song to mind a few weeks back. My friend Mike and I learned it in the late seventies from the wonderful Silly Sisters LP. During the intervening years I've joined in the chorus numerous times at folk clubs, but don't recall having sung the song itself. Still, it's funny what sticks in the furthest recesses of your mind, and it didn't take very much work to release these words from wherever they'd been hiding all these years. And then it seemed a shame not to post the song here, before I forgot all about it again.
I'd assumed this song came from – and had probably been "improved by" – A.L.Lloyd, and I'm at least partially right, I think. Lloyd prints a set of words in Folk Song in England which are similar (but not identical) to those collected by Sharp in 1904 from George Wyatt at Harptree, Somerset.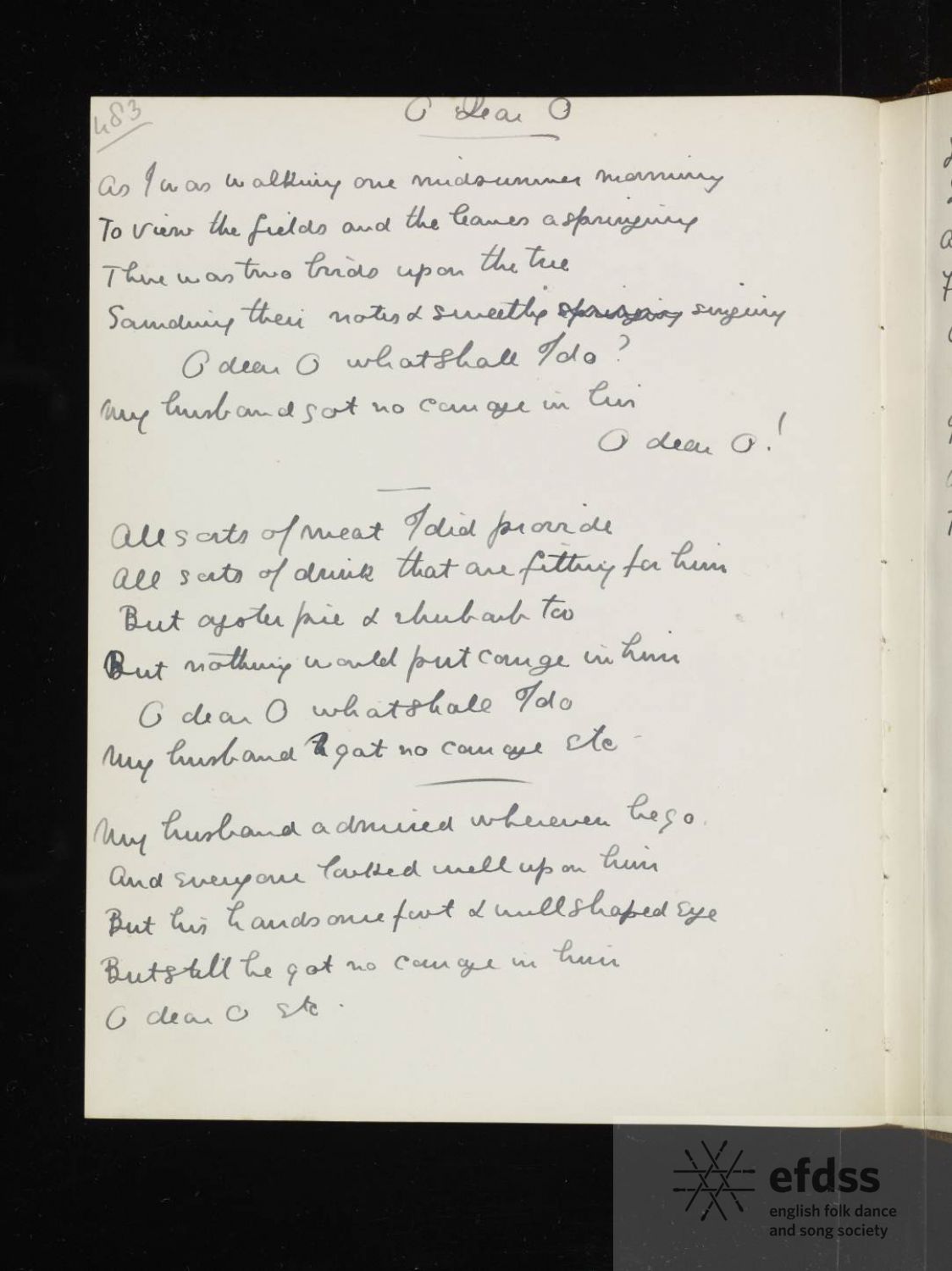 The notes at the back of the book say "MS Text composite", while the source for the minor key tune is, in typically vague, unverifiable fashion, given as "A.L.L. (Dorset 1939)". In Folk Songs of Britain and Ireland, Peter Kennedy gives a Scottish version where much of the tune is major, but ends on the relative minor. The versions collected in the West Country, however, by Sharp and Hammond, share a tune which is definitely in the major key.
Listening to Lloyd singing the song on The Foggy Dew and Other Traditional English Love Songs, he is clearly the source of the minor key tune ubiquitous on the folk scene today (and which I sing here). But he actually delivers it in a gentler, more nuanced way, and the tune that he collected and/or concocted has more variety than the Silly Sisters' rather stark version. While one may regret that Lloyd wasn't more transparent with his sources, he was clearly a great performer (who I regret never having seen live); and when he "improved" a folk song, it pretty well always ended up, to contemporary ears at least, a better song.
My Husband's Got No Courage in Him